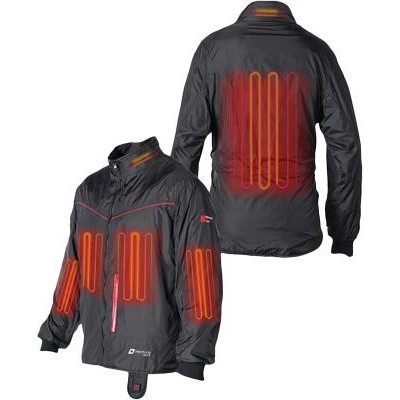 click on image for larger view
12V Heated Jacket Liner Lite
Product Description
Warm up your next ride with the Heated Motorcycle Liner Lite. Enjoy top-quality warmth similar to the regular Heated Jacket Liner, but for small or medium sized vehicles.
Each heated jacket liner includes a built-in temperature controller that allows heat on-demand. Choose from three temperature settings: hot, medium, and low.
The travel friendly design allows you to roll up the heated jacket liner into its self-contained map pocket. Once its rolled up, store it away without taking up valuable space.
Full heat coverage Even with the smaller amperage, the heated motorcycle jacket liner lite will keep the upper body warm. Enjoy warmth from the heating panel located on the collar, arms, chest, and back.
3.5 amp draw The lesser amp draw is designed for smaller vehicles or vintage bikes with limited amp power. Consult vehicle dealership or instructional manual for full battery draw availability.